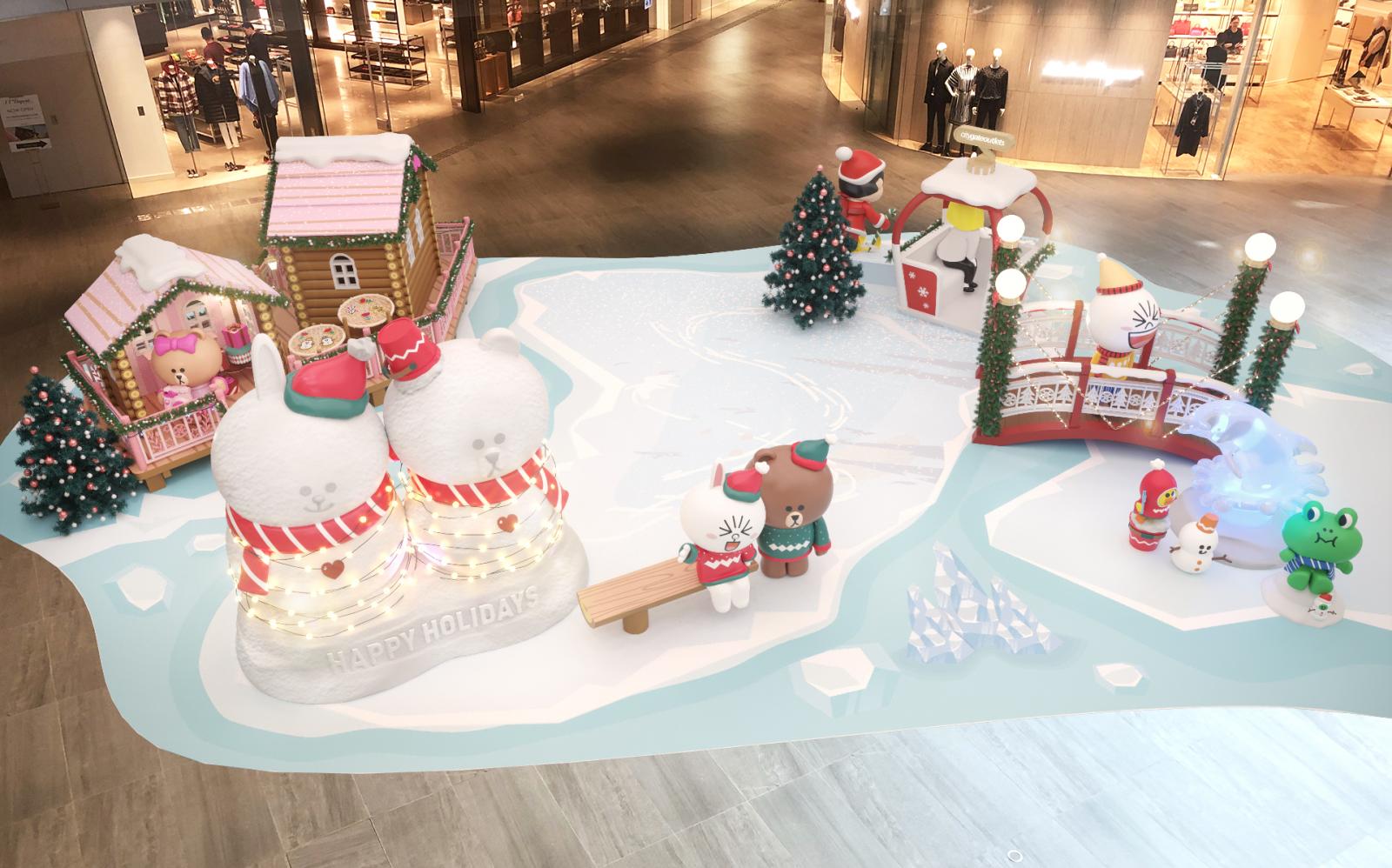 MALLS' CHRISTMAS DECORATIONS
Hong Kong, December 2019
CHRISTMAS DECORATIONS AT NINA MALL 
This year, we are proud to be in charge of the Christmas decorations at Nina Tower Mall !
For these projects, we took care of the:
LED walls on the tree, LED floors into the path under the tree, Lighting system and Audio System.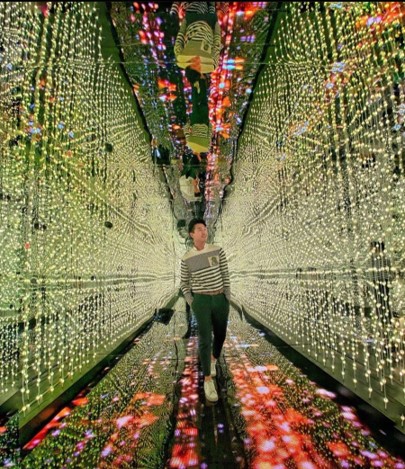 DESIGN PRODUCTION
We designed and produced all the different decorations structure to recreate the perfect Christmas atmosphere. We have created an animated trees made of environmental materials and equipment.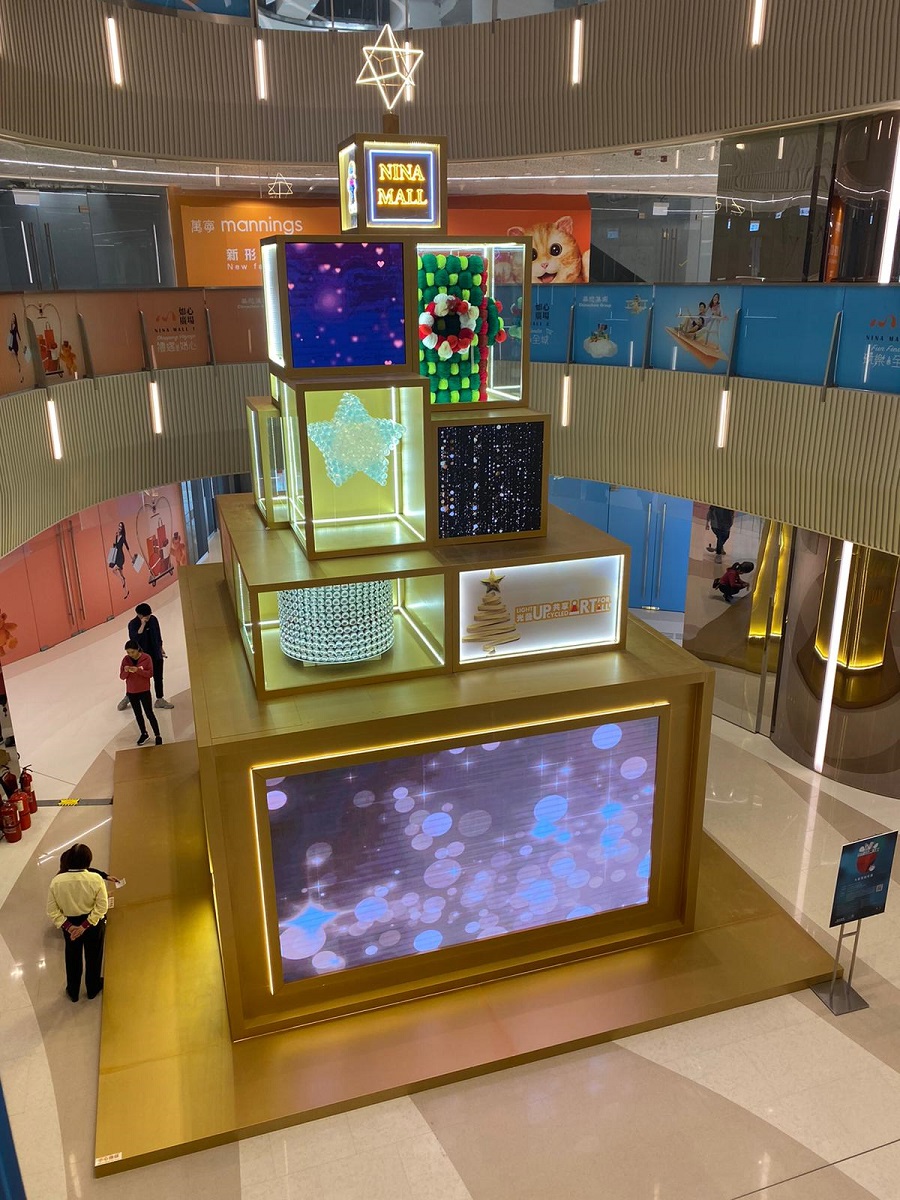 Through our French Touch division we recruited and trained hostesses and models to welcome and guide the guests through this Christmas fairy!